OFFICIAL BULLETIN OF THE
INTERNATIONAL BUREAU
OF RECORDIST INVESTIGATION
ISSUE NO. 3, FEB. 15, 2000
ISSN 1481-9147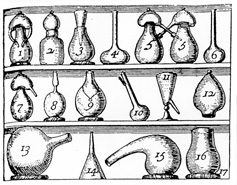 Welcome to the third issue of the I.B.R.I. Bulletin! In spite of our publishing schedule going completely to hell, be assured that inside you will find the usual high-quality selection of Recordist oddments guaranteed to confuse and confound you. Hope you enjoy! Following is a list of contents which will be of no help whatsoever!
1. The smell of blue powder (page 1)
2. A cautionary tail (page 1)
3. Small beads of glass on black cloth (page 2)
4. A violent eruption of chocolate (page 3)
5. The inventory of willful harm (page 3)
6. Several fingers (page 4)
7. The spectral sheets need washing (page 16)
8. A troublesome inquiry (page 42)
9. S. Venright trapped in a bag (page million)
10. The ideal society (page millionteen)
11. A punch in the groin (page somewhere)
12. Where sandwiches? (page nowhere)
13. Meat fish! (page missing)
14. A collection of vibrating tendrils (?)
15. Masses of dewdrops gathered by crabs (??)
16. Life in the future (another page)
17. The androgyne's hand (last page)